A very important archeological place, Paestum, located in the Sele plain, is also famous as a summer resort. The town was founded by the Dorics in 650 B.C. under the name of Poseidonia; conquered by the Lucanians who called her Paistos and then, in 273 B.C. by the Romans who gave her the name of Paestum.
The walls date back to the IVth century with Roman and Lucan parts and are strengthened by towers often as thick as 7 meters. Inside the town there are the Temple oh Hera, dating back to 550 B.C., with nine columns on the short sides and eighteen on the long ones and remains of the decoration of the architrave; the Temple of Nettuno, built in 450 B.C., imposing and harmonious, formed by a base with three steps on which stand six columns on the short sides and fourteen on the long ones.
The columns are all nine meters high and are united, on top, by an architrave supporting a sloping roof ending both on the front and in the back with two pediments; the Temple of Cerere of 500 B.C., with six columns on the short sides and thirteen on the long ones. In the inside part there can be still seen the remains of such places as the Curia, the thermae, the Italic temple, the comitium, the aerarium etc.. In the nearby museums there are precious materials coming from the town and from the neighbourood among which ceramics and sculptures, fictile little statues, bronzes and the slabs of the famous "Tomba del Tuffatore" dating back to 490 B.C., the only example of wall paintings of Magna Graecia. Next to the museums stands the early Romanic basilica of Annunziata, noteble sacred building with nave and two aisles.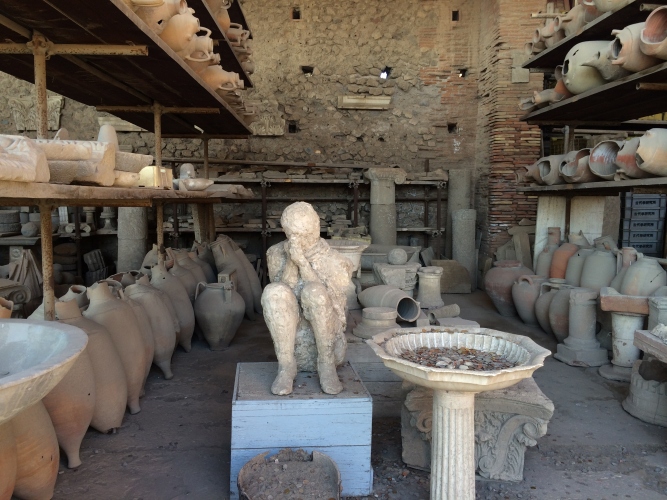 639total views.